Umphrey's Mcgee | Thanksgiving Run Night 1
Can't get over what an incredible weekend we had in Chicago with our favorite band and awesome friends.
It definitely felt like a celebration during this two night run at the Aragon Ballroom.
Being that it fell over Thanksgiving weekend, I am especially grateful for the people we have met and the places their music has taken us. It's been quite the ride.
This night was show #65 for Ryan and I. We're hoping to get to 100 by this time next year 😉
Selist via umphreys.com :
Set One
Tango Mike* > Andy's Last Beer, Room to Breathe, Nothing Too Fancy > Domino Theory, Red Tape, Blue Echo > Burning Down the House > Nothing Too Fancy
Set Two
Mulche's Odyssey > Wappy Sprayberry > Mulche's Odyssey, Puppet String, The Triple Wide**, Push the Pig > Can't You See, Hurt Bird Bath
Encore
Divisions
Personal Highlights:  Mulches>Wappy>Mulches and Can't You See.
Also, I rented
Canon's latest fisheye lens
that has an 8-15mm zoom. Went a bit overboard, but I only had it for the weekend. And as always after renting a lens, it's now on my "want" list.
Hello Millenium Park!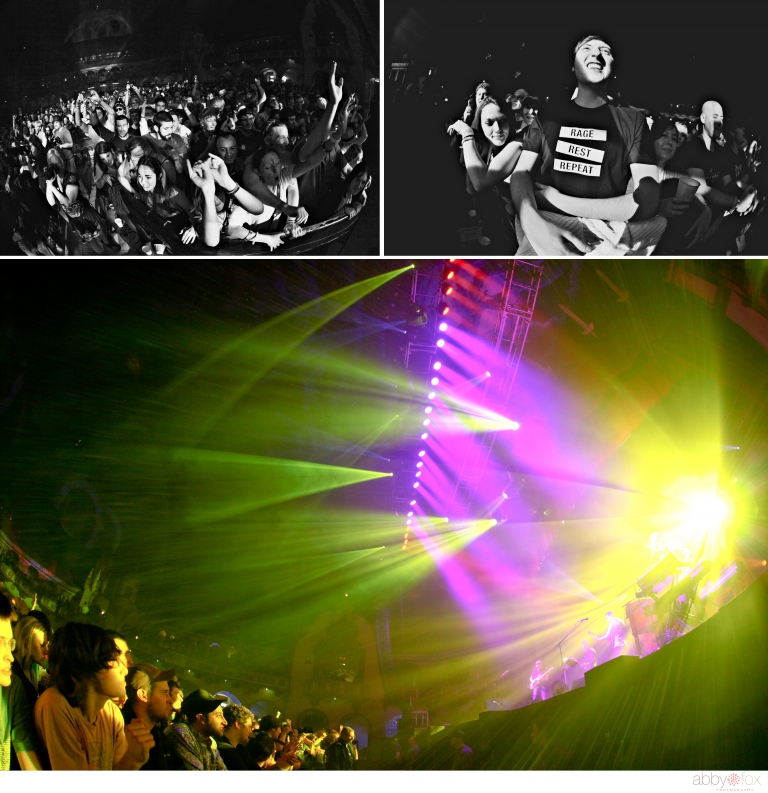 Wafulized