Spending New Year's in St. Louis will be a first this year.
However, Saturday at midnight will mark Ryan and mine's fifth consecutive time to  ring in the New Year with Umphrey's Mcgee. The band's annual New Year's run has always been held in Chicago and I'm actually pretty thrilled to venture to a new city this time around. I'm also a sucker for road trips and driving , so 16 hours in the car is right up my alley. No joke.
For me, New Years runs always come with the most anticipation. The band goes above the standard show with special guests, horns, covers, lighting, and straight up rawk.
Umphrey's will set up camp at The Pageant for 3 days. We hit the road early tomorrow morning and look forward to seeing those of you who are attending!
Sitting here and slowly dying with excitement, I decided to post a few my favorites from New Years 2009 & 2010.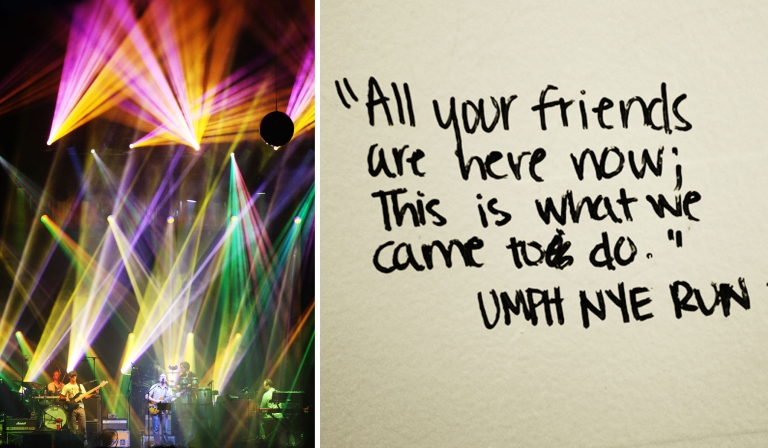 I want to wish everyone a Happy New Years! Stay safe and cheers to hopefully the best year yet… 2012!